Day: Wednesday, August 31st, 2011
NBC NEWS – PRESS RELEASES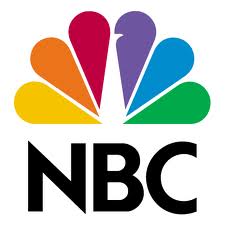 August 31, 2011

NBC NEWS ARCHIVES BRING THE HISTORY OF INTERNATIONAL CINEMA TO THE BIG SCREEN AT THE 68TH ANNUAL VENICE FILM FESTIVAL
Studio Universal's "Hollywood Invasion" Premieres At The Prestigious Festival On September 8th
NEW YORK, NY—August 31, 2011— "Hollywood Invasion," a documentary film entirely made with NBC News archival footage was selected as the Special Event in the Controcampo Italiano section, at the 68th Venice International Film Festival. Written and directed by Marco Spagnoli, "Hollywood Invasion" will have its world premiere at the prestigious film festival on September 8th, 2011.
The 60 minute film presents an original view of international cinema from the 1950s through the end of the 1970s, highlighting the mutual cultural invasion of American cinema's arrival in Europe, while European movie stars graced the screens and imagination of the American public The unique film is set against a background of memorable cultural, social and political ferment, brought to life through images captured by NBC News.
Embarking on the risky endeavor of creating a documentary based entirely on film material sitting a continent away, Marco Spagnoli decided to make the trip from Rome to New York and spent a full week screening footage at the NBC News Archives at 30 Rockefeller Plaza. "This very rare footage seemed to be just waiting for me to discover! The material I found was so incredibly illustrative, that it established the storyline, the form and the meaning of the documentary," said Spagnoli.
"We are excited to offer unprecedented access to documentary producers who are interested in mining NBC's rich archives to tell new stories. The goal of our archives is to share historical footage shot by NBC News with new audiences and new markets, and our ambition is to work with more filmmakers to do just this," said Clara Fon-Sing, VP & General Manager of NBC News Archives Sales and Strategy.
Spagnoli discovered what many experts consider to be the best existing footage of the filming of "Ben Hur" and a 1966 report featuring shots of a very young and still unknown Clint Eastwood. The documentary also includes remarkable and intimate footage of Sofia Loren in Paris, and coverage of President Kennedy on a trip in Naples just four months before his death. Other historical clips illustrate the social and political scene of these decades, such as the Civil Rights rallies with Martin Luther King, Yves Montand and Harry Belafonte, and women's rights movements.
"We are literally opening our archives, and encourage clients to come in and uncover outtakes never used before and shots rarely seen," adds Fon-Sing. "'Hollywood Invasion' is a perfect example of an innovative project that came to life thanks to our rich archives and we look forward to creating more."
"Hollywood Invasion" will have its television premiere on Studio Universal—Wednesday, September 21st.


Antiquariato

Documentari

Festival & Premi

Riviste

Video

Antiquariato

Documentari

Festival & Premi

Riviste

Video

Recent Posts

Archives